Book A Tour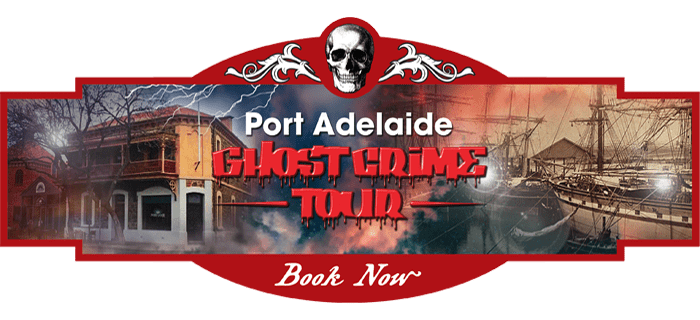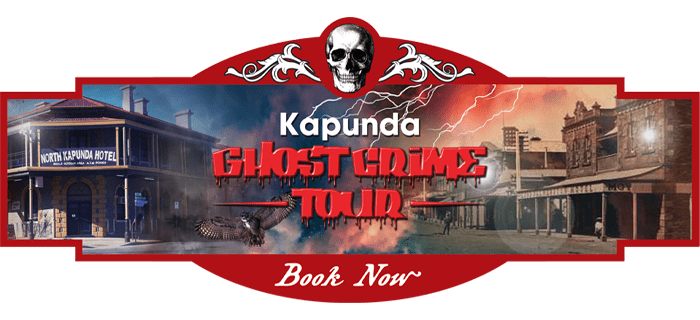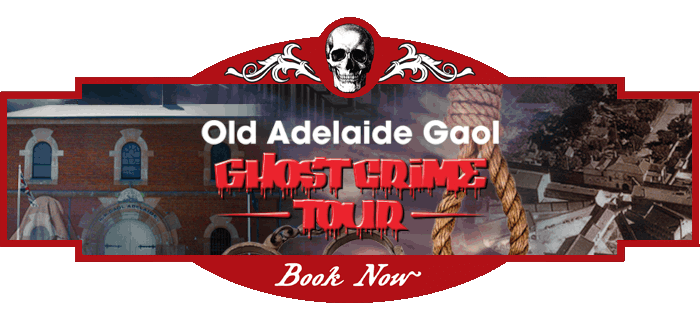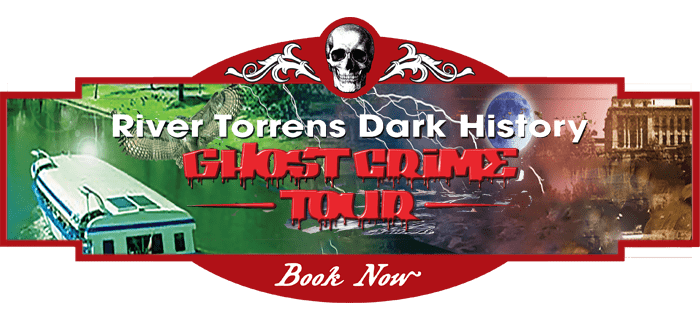 Next Tour Dates
Frequently Asked Questions
Our tours are usually held on a Saturday evening. However during school holidays, History Month and The Fringe, we host Friday night tours as well.
Port, Gaol, Kapunda: $35 per person
River Torrens: $50 per person
Kapunda: North Kapunda Hotel. Call the Hotel on 08 8566 2205 to book now.
We do walk on all of our tours and lockins.
Port Adelaide: Our tour has approximately 45 minutes of walking spread out over 2-2.5 hours. We meander through the streets of Port Adelaide.
Kapunda: Most of the tour takes place inside the North Kapunda Hotel. We do walk out in the town for a small part of the evening, but this is not too far from the Hotel on Main Street.
Gaol: We have exclusive access to the entire Gaol complex. We walk around for the entire 2-2.5 hours of the tour.
River Torrens: We do not have to walk for the most part. This takes place onboard the Popeye so you do not need to walk too much.

Unfortunately Ghost Crime Tours cannot control the weather and if we simply can't safely walk in the conditions then we will honour your booking for an alternative date of your choosing.
We only allow people over the age of 16 years on our tours and lockins. Anyone under the age of 18 must also be accompanied by an adult.
Yes you are more than welcome to take as many photos as you like. All we ask is that you are respectful of those around you and when using flash photography please don't blind anyone while we're walking.
Dude seriously! No you're not guaranteed to see a "real ghost" nobody could ever guarantee such a thing without using some fake theatrics which is not what we're about.
Port Adelaide: We begin, and finish, at the Lighthouse Wharf Hotel. This is right near the lighthouse at Port Adelaide at 1 Commercial Street, Port Adelaide.
Kapunda: We begin, and finish, at the North Kapunda Hotel. This is at 50 Main Street Kapunda, with ample parking in the rear.
Gaol: The entire evening is hosted inside the Old Adelaide Gaol at 18 Gaol Road, Thebarton. There is plenty of parking on site.
River Torrens: We meet at the Elder Park Rotunda. There is parking in the nearby streets, or in the Festival Centre car parks.

Our tours all begin at 7.30pm. We recommend you are there by 7.15pm as the tour guide will still need to sign everyone in and make sure everyone has arrived prior to the tour.